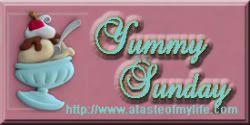 The first time I ate La Paz Batchoy was when I went to Iloilo for the first time back in 2000 and I'm glad I was able to ate the authentic one first before any other version and this one,from Bacolod Chk-n-BBQ House where we had a quick lunch yesterday, is really close.
Batchoy is a noodle soup made with pork organs, crushed pork cracklings, chicken stock, beef loin and round noodles.Its origins can be traced to the district of La Paz, Iloilo City in the Philippines, hence it is oftentimes referred to as La Paz Batchoy.(Source:Wikipedia)
Happy Sunday,everyone!!!
Tags: Bacolod CHK-n-BBQ House, La Pza Batchoy, MOA, Noodles, Pork, Soup
3 Responses to "YummySunday#16:La Paz Batchoy"