Last week, we promised the boys that we will have a pizza this weekend.So today, after our afternoon walk at the park, we decided to head out to the Pizza Pizza in downtown.
The place is not that really big, since most of the daily patrons there where from the nearby university;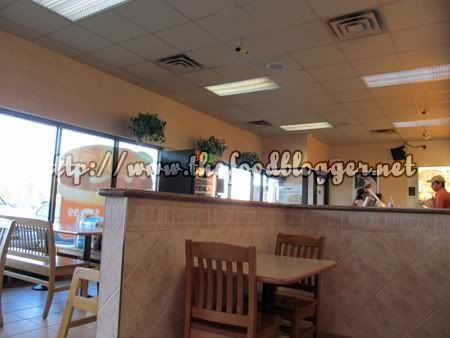 We order all the same thing, one big square sliced of Pepperoni Pizza with  four pieces of Chicken tenders w/ Ranch Dipping, that's why no need to picture all our orders,
We all agreed that the Chicken was really good. It's juicy inside and very crispy outside. The Pizza is oh-so-cheesy and Patrick also enjoy eating the crust.
Location:
Pizza Pizza #690
475 Tecumseh Rd. E
Windsor,ON T8VOR9
Tel# 519977111